BEST WAY TO LOSE WEIGHT.



The Benefits with Great Taste
Naturally suppress appetite

Clinically proven to reduce calorie intake by 21%

Curbs hunger & cravings

Reduce fat storage

Complements any healthy diet

Suitable for all ages

No sugar added

Low Glycemic Index

Great taste backed by science

Higher energy levels

Low-Carb & Low Calorie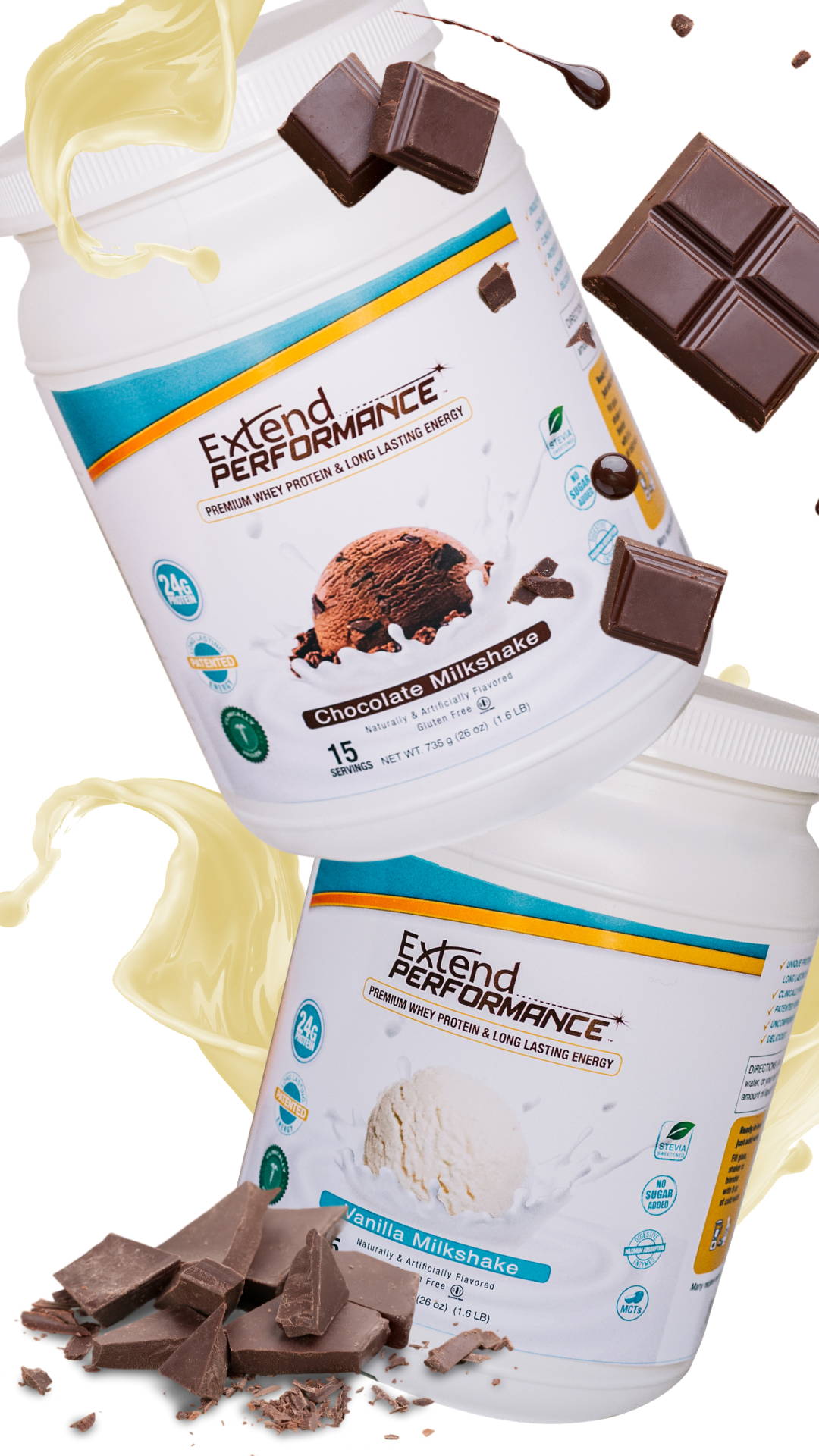 ---
           *Discount applied at checkout.
NO QUESTIONS ASKED GUARANTEE!
If you don't feel the difference Extend Nutrition can make in your life after just one week of regular use (about 1-2 snacks per day), simply call us for a refund, no questions asked! But if you're like tens of thousands of previous customers, you'll be a believer in Extend!
EXTEND NUTRITION PREMIUM WHEY PROTEIN SHAKES HELP YOUR WEIGHT CONTROL NEEDS.
Boosts energy and helps you stay full. Use as a meal replacement or snack and deliver nonstop nutrition throughout the day. Help improve post workout recovery or use pre-workout for extra energy. No bonk included.


NATURALLY SUPPRESS APPETITE & REDUCE CALORIE INTAKE
When your blood sugar falls, your hunger center demands, "Eat." You know those cravings…they're impossible to resist! The slow-release carbohydrate formula in our products is clinically proven to help you reduce the calories you consume at your next meal by an average of 21% when enjoyed as a snack between meals.


PREMIUM WHEY PROTEIN SHAKES CURBS APPETITE CRAVINGS
Extend Nutrition's patented blend of carbohydrates help steady your blood glucose, telling your hunger center you don't need to eat. Extend is clinically proven to reduce appetite cravings between meals.



LIVE THE EXTEND LIFESTYLE. LOW CARB. BLOOD SUGAR CONTROL.
---
Feel the Extend Difference...
---
Premium Whey Protein Shake Powder  

24g Protein, No Sugar Added
Chocolate or Vanilla Milkshake
With a delicious, creamy rich chocolate flavor and blend of 7 sources of protein, uniquely maximizing the strength of each, our shake mixes provides unmatched Healthy Long Last Energy.
 
Best Choice For:
All Ages

Before & During Exercise to Guarantee No Bonk

To Enjoy a Delicious and Satisfying Meal Replacements

To Improve Post Workout Recovery

All Diet Plans
Key Features:
Patented Clinically Proven Protein Energy Formula

Curbs Appetite & Hunger Cravings

Controls Blood Sugar for Up To 9 Hours

No Spike, No Crash, No Bonk!

24g Protein,

5g Fiber,

Gluten Free

No Added Sugar

Low Carb, Low Glycemic, Low Fat

Only 190 Calories
---
Where Science Meets Pure Bliss...


I'm a 'snacker', after many years of unhealthy snacking, gaining weight and unsatisfying goods, I need to change this habit. I feel the impact of satisfaction and control. Extend has done this for me! I can't be without them.
- D. Bierbower
Cave Junction, OR 
I just had to post! I have lost 70 lbs.
& now have been on maintenance for about a year now...
All I can say is wow & so yummy!! I bought all the products & all of them are delicious!! Thank you! Your products rock!!"
- Bonnie Crow
Lonoke, AR
I've lost almost 20 lbs through exercise and diet since October; I have 14 more to go. I will make it thanks to your product. I have plans for my first 100 miles in a day bike ride.
I'll make it because of your product.

Keep up the good work!!!

- Bernie R.

               *Discount applied at checkout.