The ONLY Diabetes Bars & Shakes Clinically Proven to Help Control Blood Sugar for up to 9 Hours!
Take Control of Your Diabetes
   - Steady Blood Sugar for up to 9 hours!
  - Avoid Swings - No Spike/No Crash

  - Control Hunger Cravings
  - Avoid Nighttime Hypoglycemia
  - No Sugar Added, Ever
  - Low Glycemic Index
…Many Delicious Flavor Choices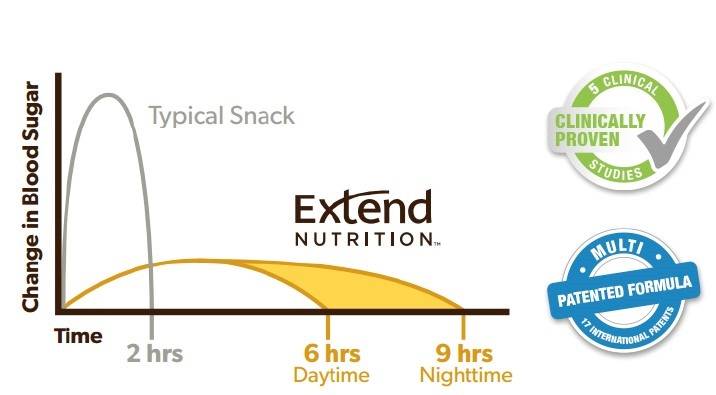 Put Extend Anytime Bars & Shakes to Work for You
Are You Concerned About Blood Sugar Swings?
A 'time release capsule' - Extends patented blend of carbohydrates acts like a 'time release capsule' for blood sugar, helping to deliver steady blood sugar levels for up to 9 hours.
Are Hunger Cravings a Constant Problem?
A 'cold blanket' on cravings – Extend holds your blood sugar steady, signaling your hunger center that you don't need to eat. A matter of fact, it is clinically proven to reduce calorie intake at your next meal by 21% on average when enjoyed as a between meal snack.
Don't Take Our Word for It...Here's What Customers are Saying...
I started using the Extend Bars and Shakes and I literally feel alive again. I can't believe how easy it is to manage my blood sugar levels with Extend snacks... My oh my, what a gift! 
Suzan Ross, Crystal Lake, IL
"Extend Bars are miracles! They are the ONLY snacks that have helped me battle early morning highs. They are great and they work as promised. Extend snacks are true blessings!!"    
Darcie Sims, Puyallop, WA
Extend Bars have indeed helped me maintain a healthy blood sugar level throughout the day and they've helped with my diet. I no longer have cravings for sugary chocolate. My most recent A1C test proved I'm beating the odds. I'm a believer!                                                                             Lois Jackson, Grand Rapids, MI
We've Got You Covered...9 Delicious Bar Flavors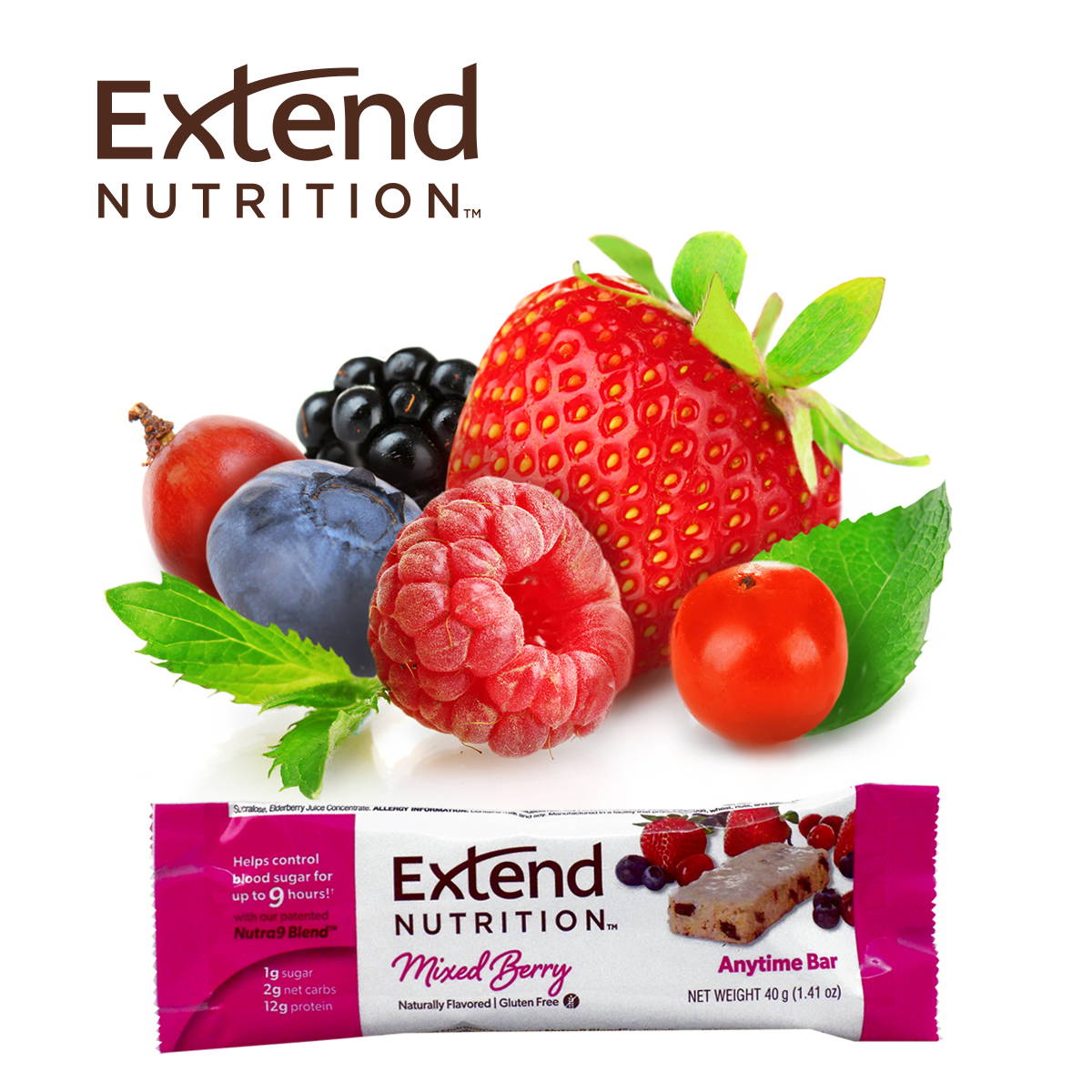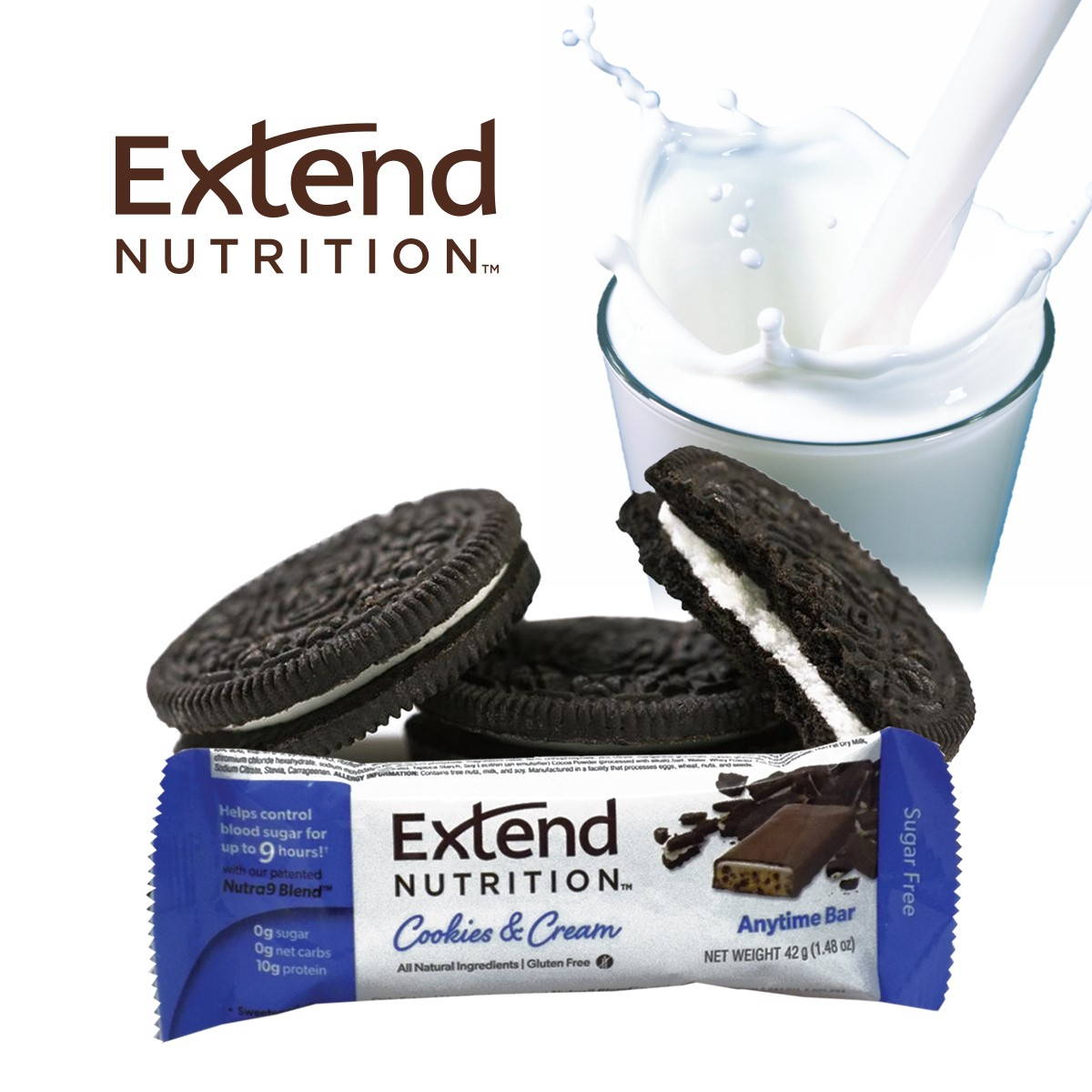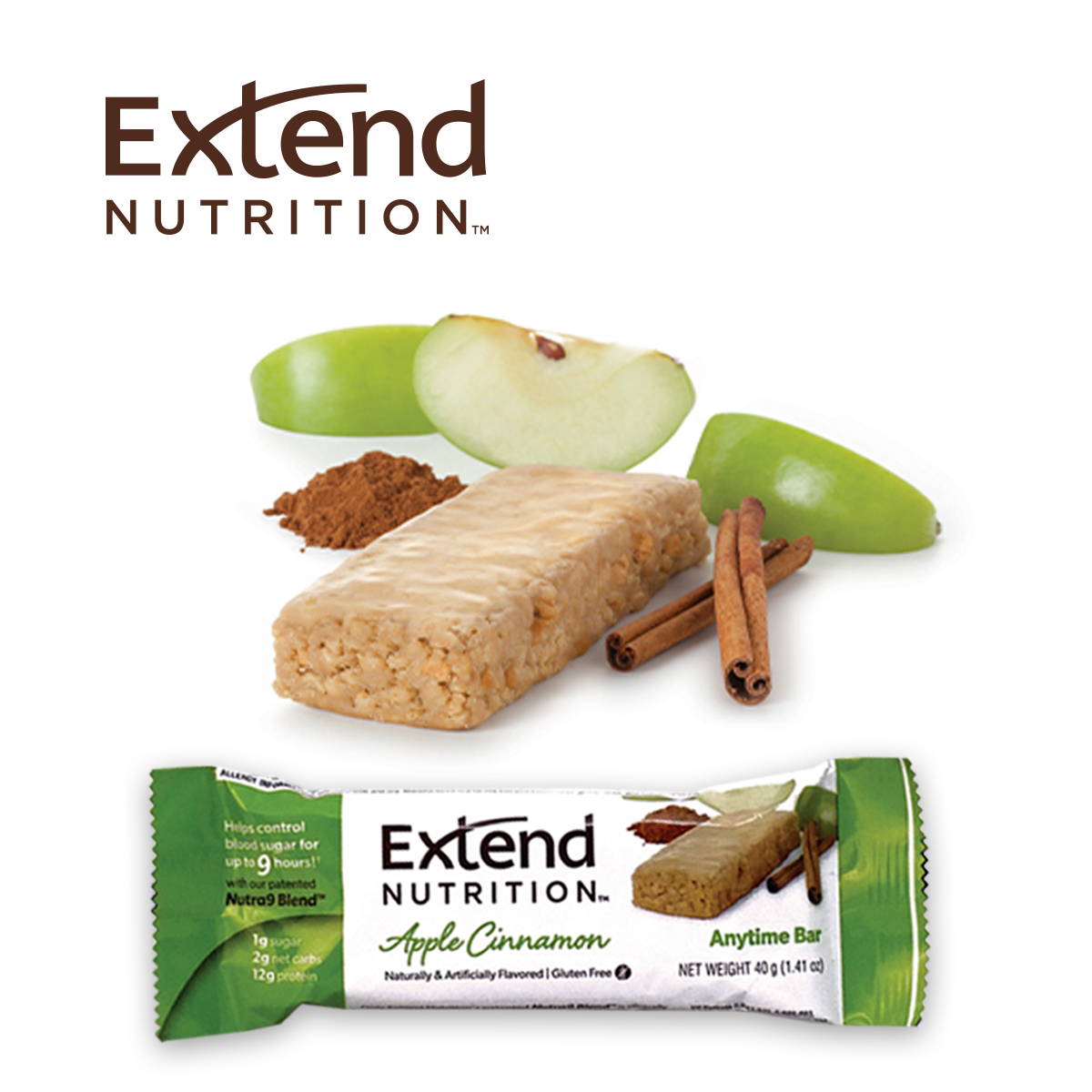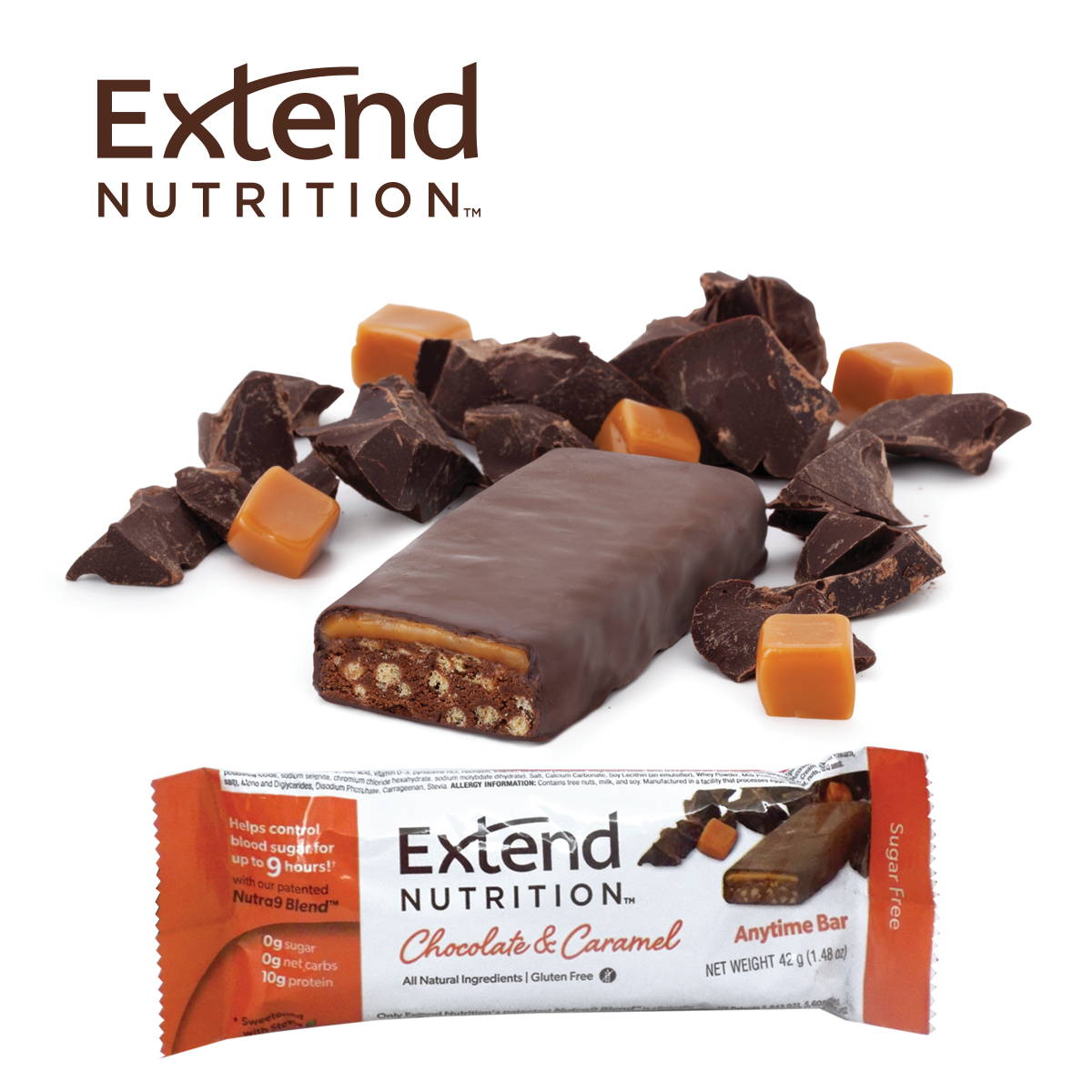 NO QUESTIONS ASKED GUARANTEE!
If you don't feel the difference Extend Nutrition can make in your life after just one week of regular use (about 2 snacks per day), simply call us for a refund! It's that simple. But, if you're like tens of thousands of people who have tried Extend Nutrition snacks, you'll realize it's the solution you've been looking for- look no further than the best diabetic snacks!