4-Bar Sample Pack
$10.99   ONLY $7.99

FREE Shipping

--------------------------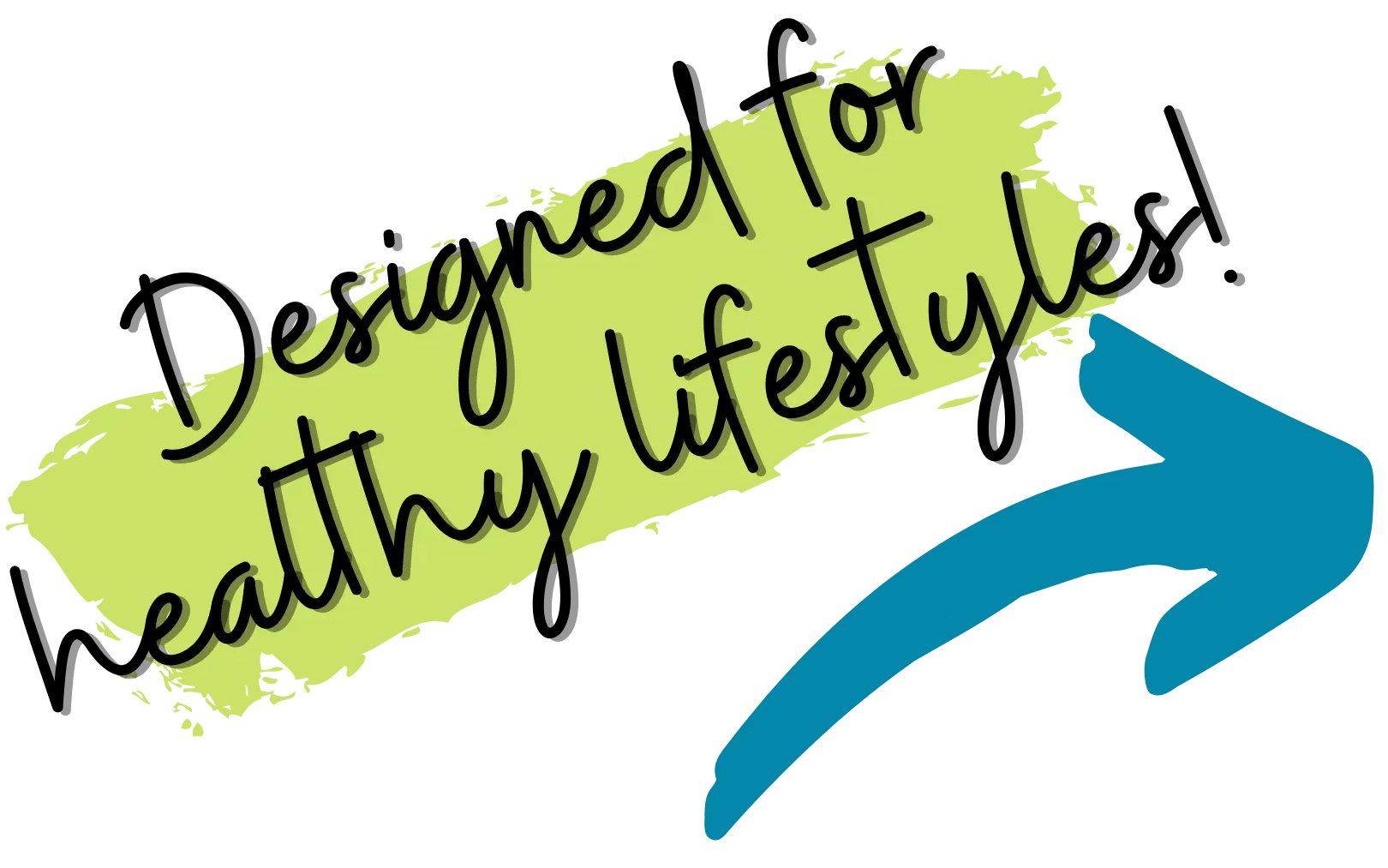 Curb Appetite & Hunger Cravings
Healthy Long Lasting Energy
Helps Blood Sugar Control for up to 9 Hours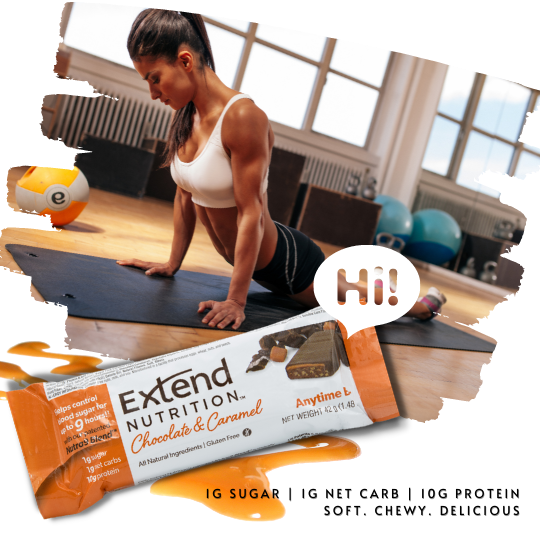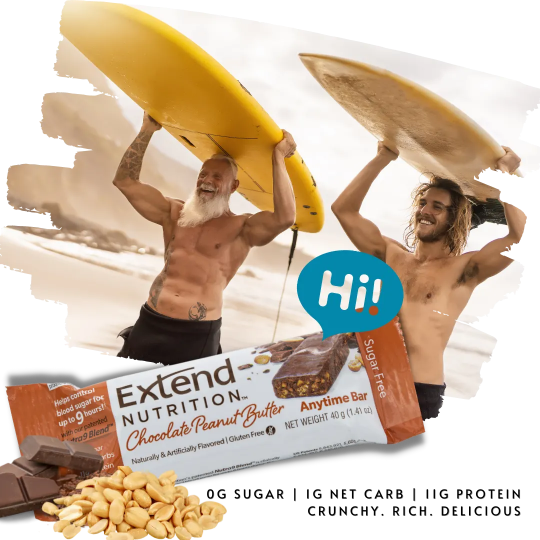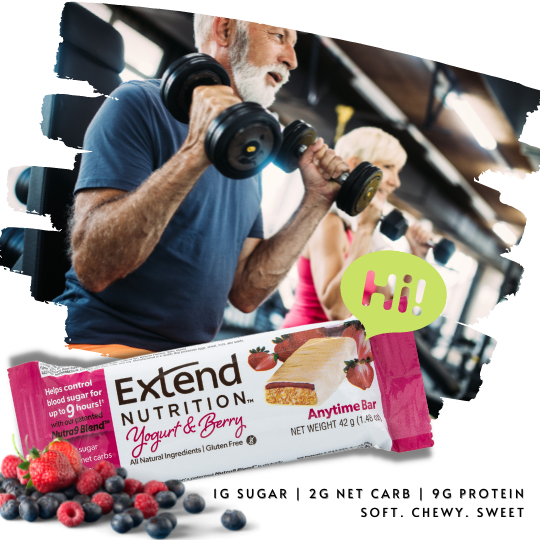 ---
Over 75 Million bars Sold

I just had to post! I have lost 70 lbs. & now have been on maintenance for about a year now... All I can say is wow & so yummy!! I bought all the products & all of them are delicious!!

Thank you! Your products rock!!

- Bonnie C.
Great Bar. I use it on workout days... I'm able to get through my routine without a problem. I've lost almost 20 lbs through exercise and diet...I have plans for my first 100 miles in a day bike ride. I'll make it because of your product.

Keep up the good work!!!!

- Bernie R.
Extend Snacks are miracles!

They are the ONLY snacks that have helped me battle early morning highs. They are great and they work as promised.
Extend Snacks are blessings!
- D. Sims
---
Feel The Extend Difference ---
START YOUR JOURNEY TO A HEALTHIER YOU
At Extend Nutrition, we're all about Clinically Proven Blood Sugar Control - managing blood glucose - your fuel. Blood Sugar Control is essential for everyone. Blood Sugar Control means Healthy Long Lasting Energy for athletes, weekend warriors, urban warriors, anyone who wants to live a vibrant, healthy and active life. Blood Sugar Control is also key to hunger control and reduces your unhealthy cravings.

We never do this! Don't miss this chance to get our limited time offer - Best Sellers 4-Bar Sample Pack for just $8.99 + FREE shipping.

NO QUESTIONS ASKED GUARANTEE! If you don't feel the difference Extend can make in your life after just one week of regular use, simply contact us for a refund.
---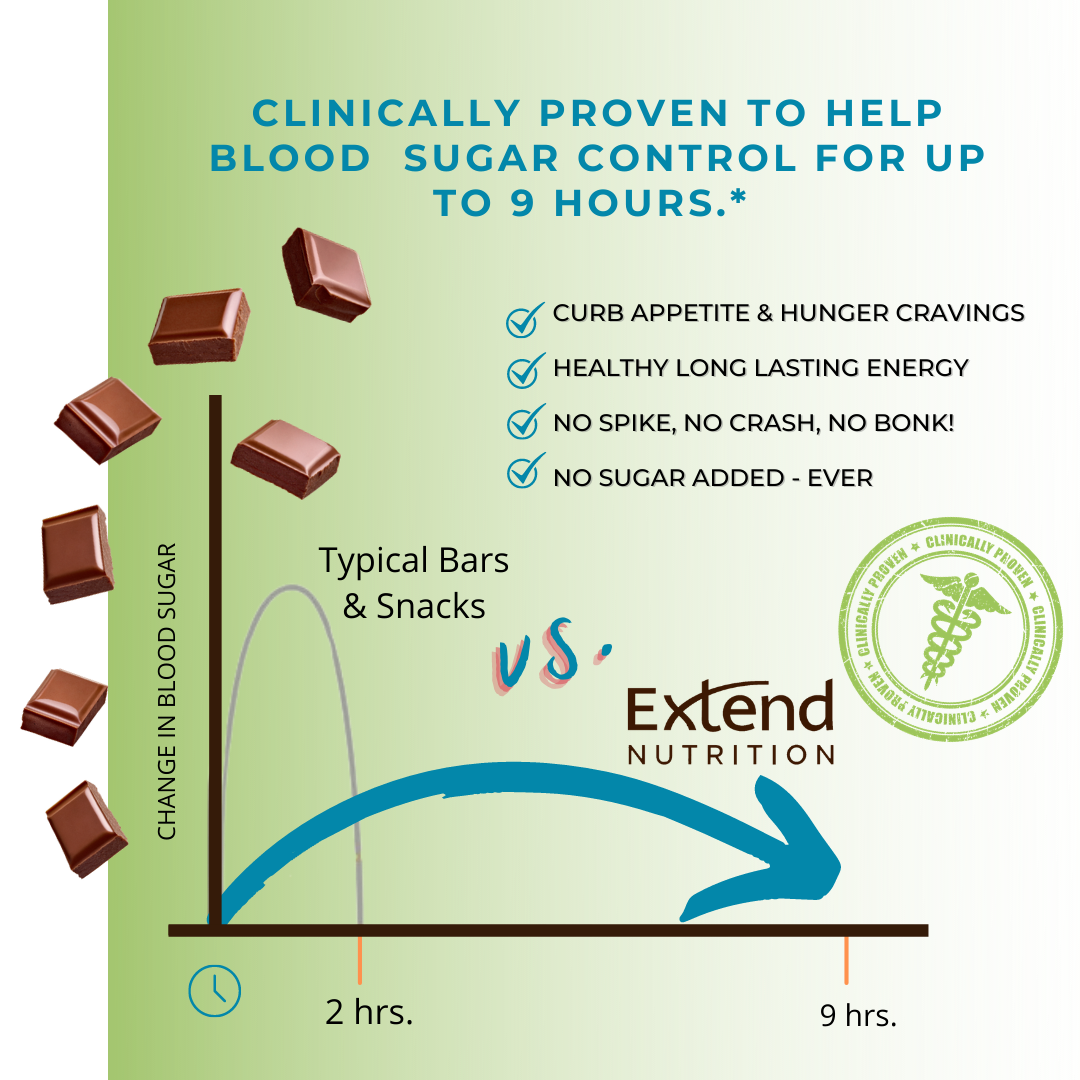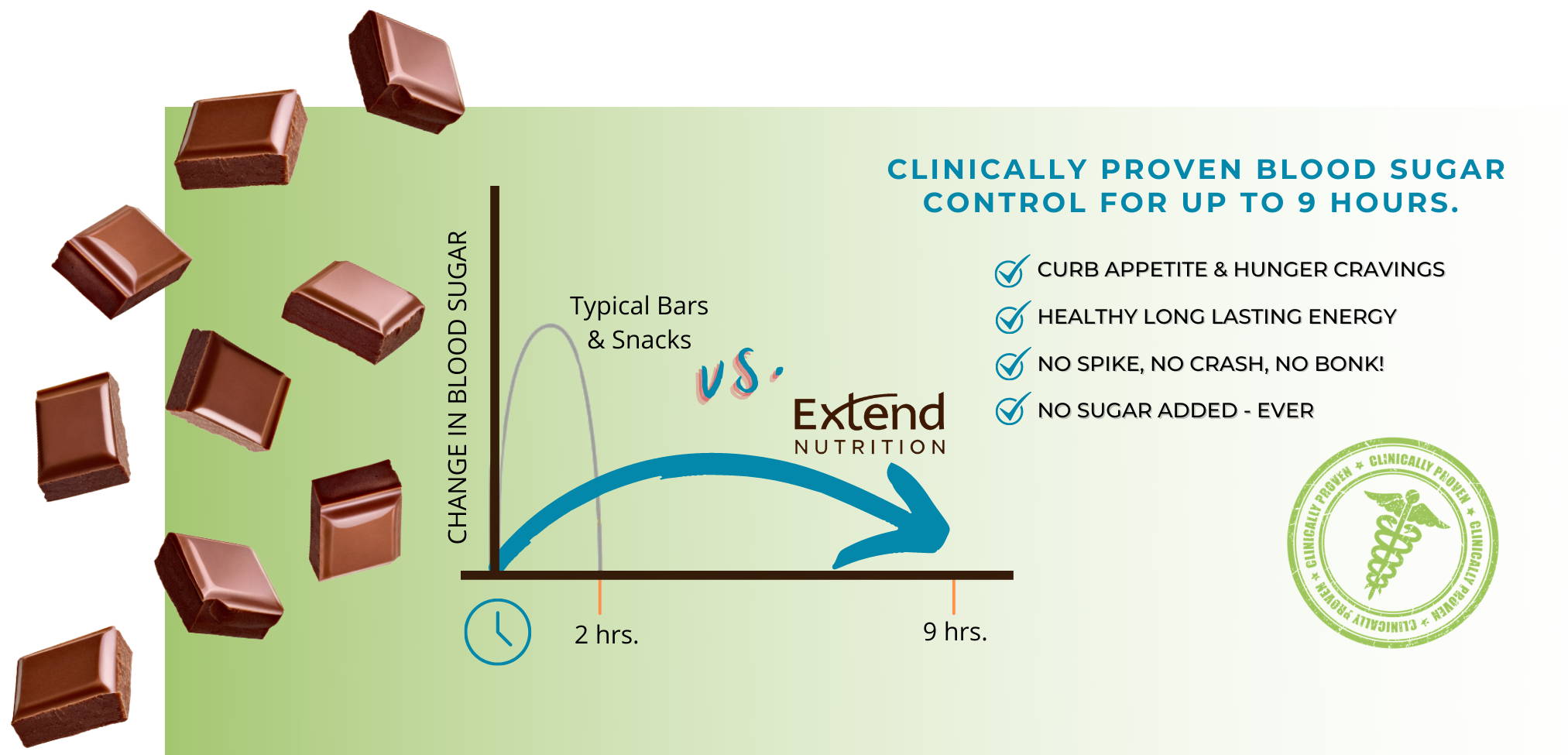 ---
Live The Extend Lifestyle
FOLLOW US FOR GIVEAWAYS, SPECIAL OFFERS & ADDITIONAL INFORMATION ON OUR PRODUCTS.