4-Bar Sample Pack
$10.99   ONLY $8.99

FREE Shipping

--------------------------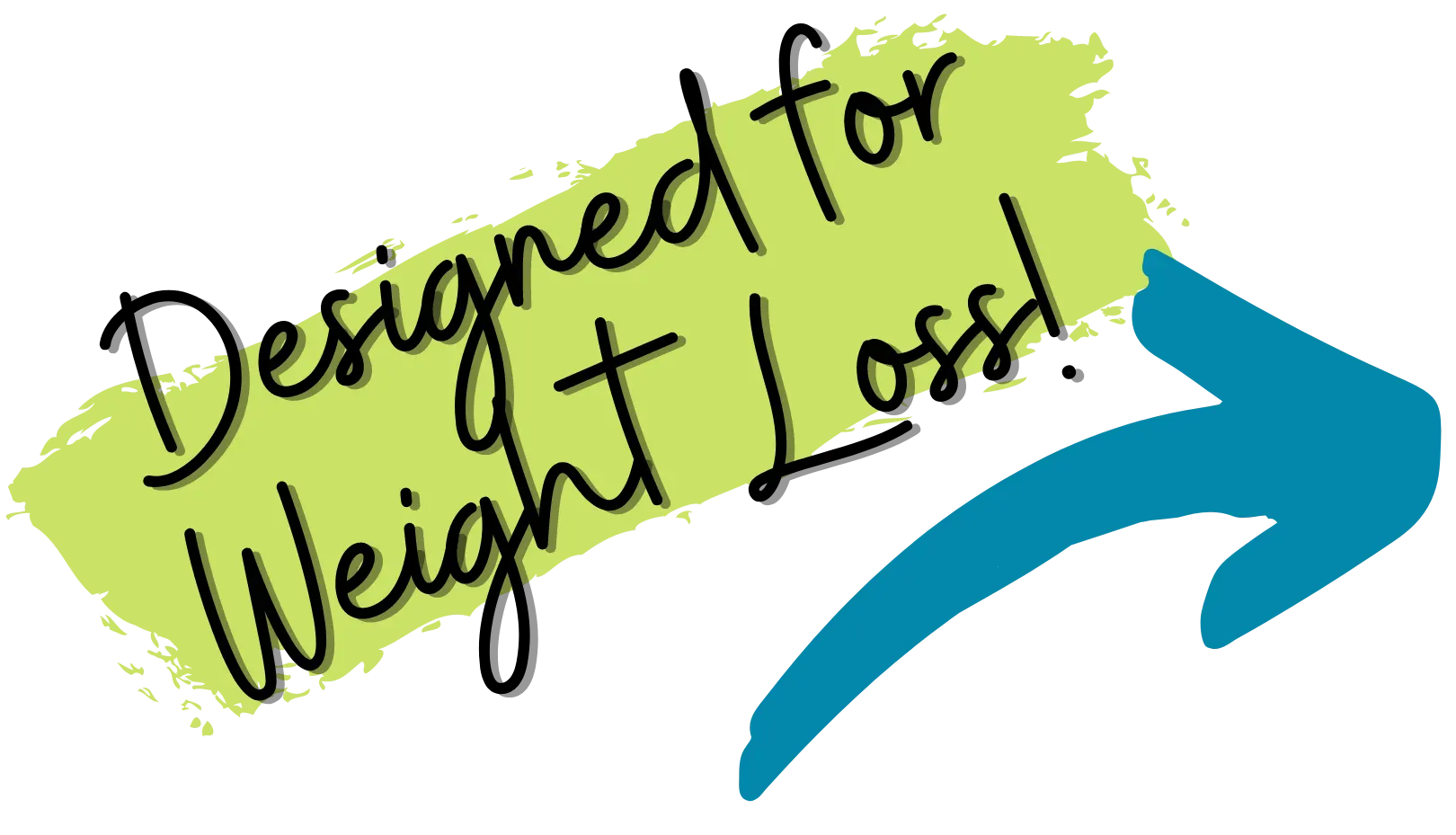 Curbs Appetite + Hunger Cravings

Clinically Proven to Reduce Calorie Intake by 21%
Reduce Fat Storage
Compliments any Diet - low carb, keto, IF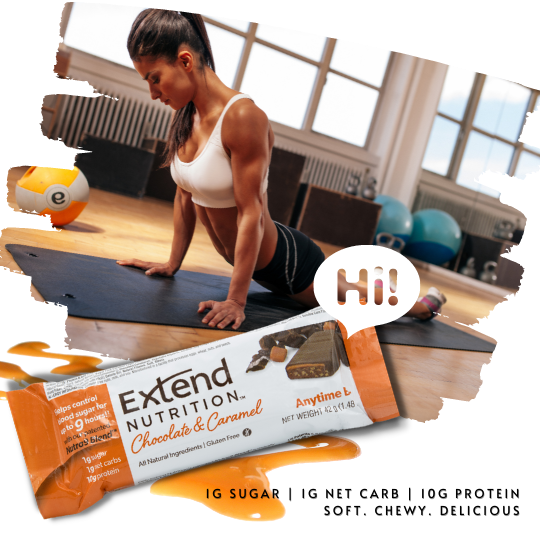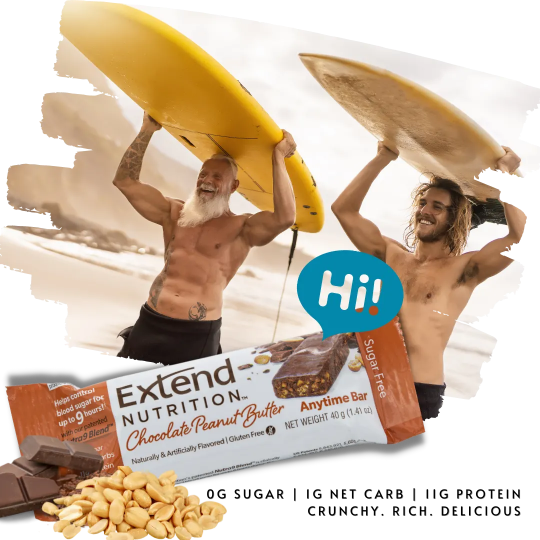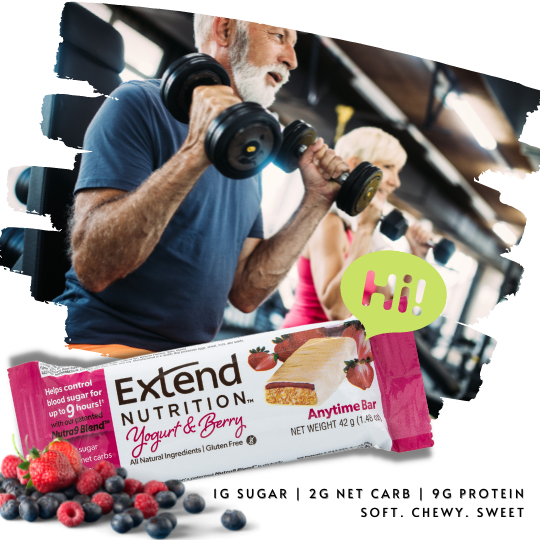 ---
Over 75 Million bars Sold

I have lost 70 lbs. & now have been on maintenance for about a year now...
All I can say is wow & so yummy!! I bought all the products & all of them are delicious!! Thank you!

Your products rock!!
- Bonnie C.
I have tried dozens of low glycemic bars, but Extend Bars are the first to actually make me feel energized as I take off the pounds.

I am a true believer in their patented formula - they work!

- Jessie C.
Thank you, Thank you, Thank you!
I have tried almost every protein, low carb bars that are safe for a diabetic to eat, but none have helped my appetite like ExtendBar. It helped me not to munch all day... I felt great and wasn't hungry.

- Cathy A.
---
Feel The Extend Difference ---
START YOUR JOURNEY TO A HEALTHIER YOU
At Extend Nutrition, we're all about Clinically Proven Blood Sugar Control - managing blood glucose - your fuel. Blood Sugar Control is essential for everyone. Blood Sugar Control means Healthy Long Lasting Energy for athletes, weekend warriors, urban warriors, anyone who wants to live a vibrant, healthy and active life. Blood Sugar Control is also key to hunger control and reduces your unhealthy cravings.

We never do this! Don't miss this chance to get our limited time offer - Best Sellers 4-Bar Sample Pack for just $8.99 + FREE shipping.

NO QUESTIONS ASKED GUARANTEE! If you don't feel the difference Extend can make in your life after just one week of regular use, simply contact us for a refund.
---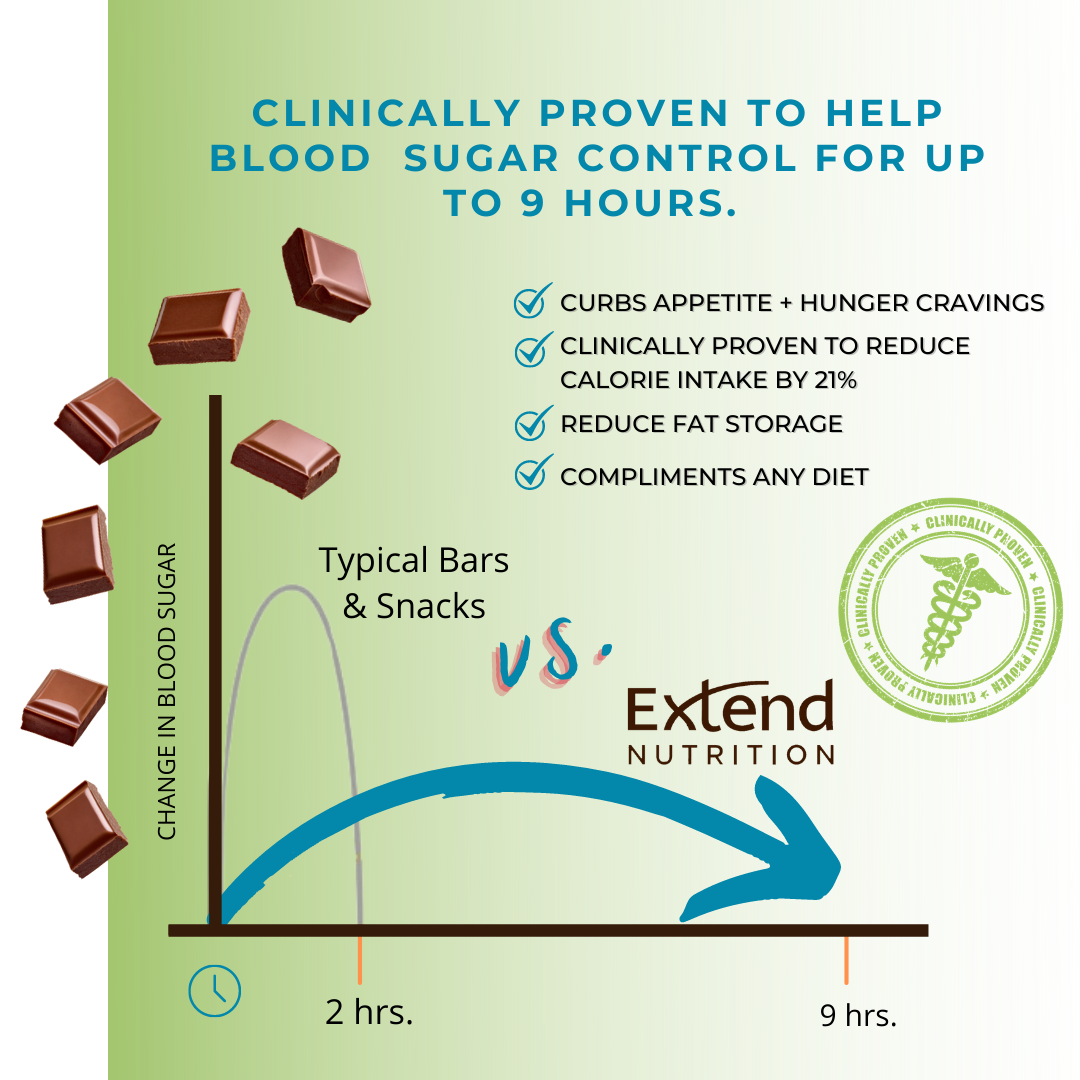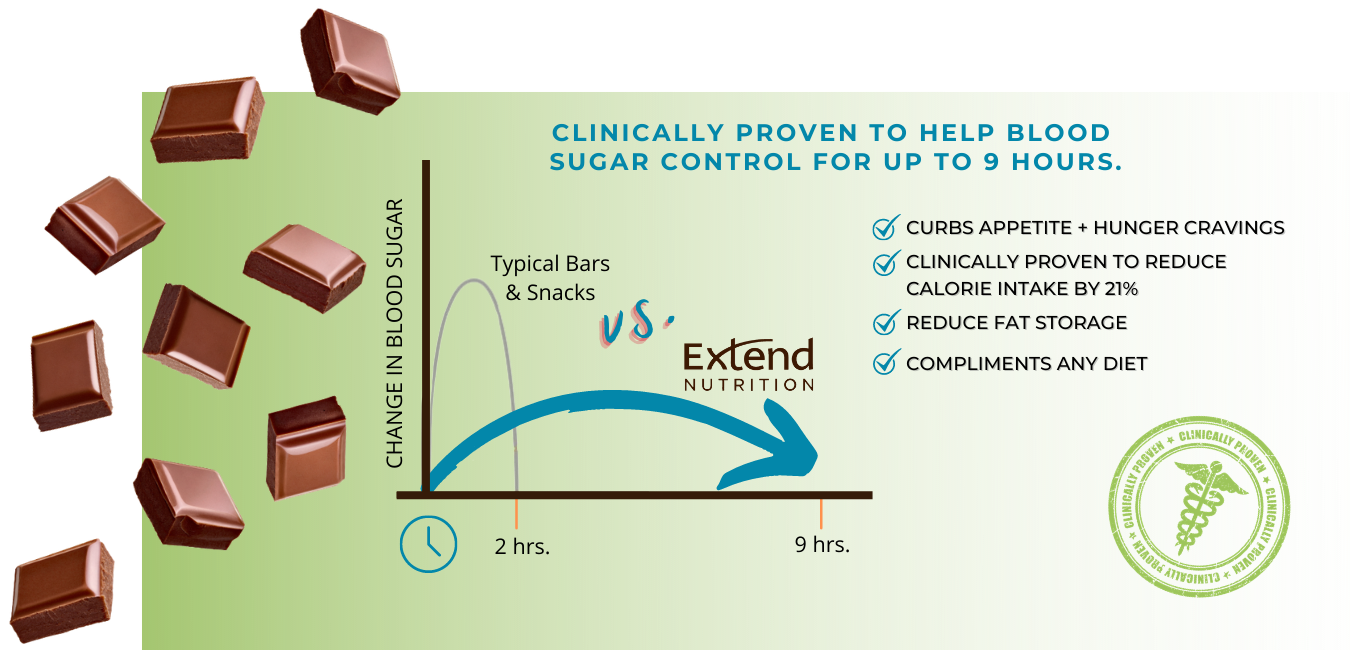 ---
Live The Extend Lifestyle
FOLLOW US FOR GIVEAWAYS, SPECIAL OFFERS & ADDITIONAL INFORMATION ON OUR PRODUCTS.