Keto-Friendly Snacks
Posted by Jenaé Miles on
---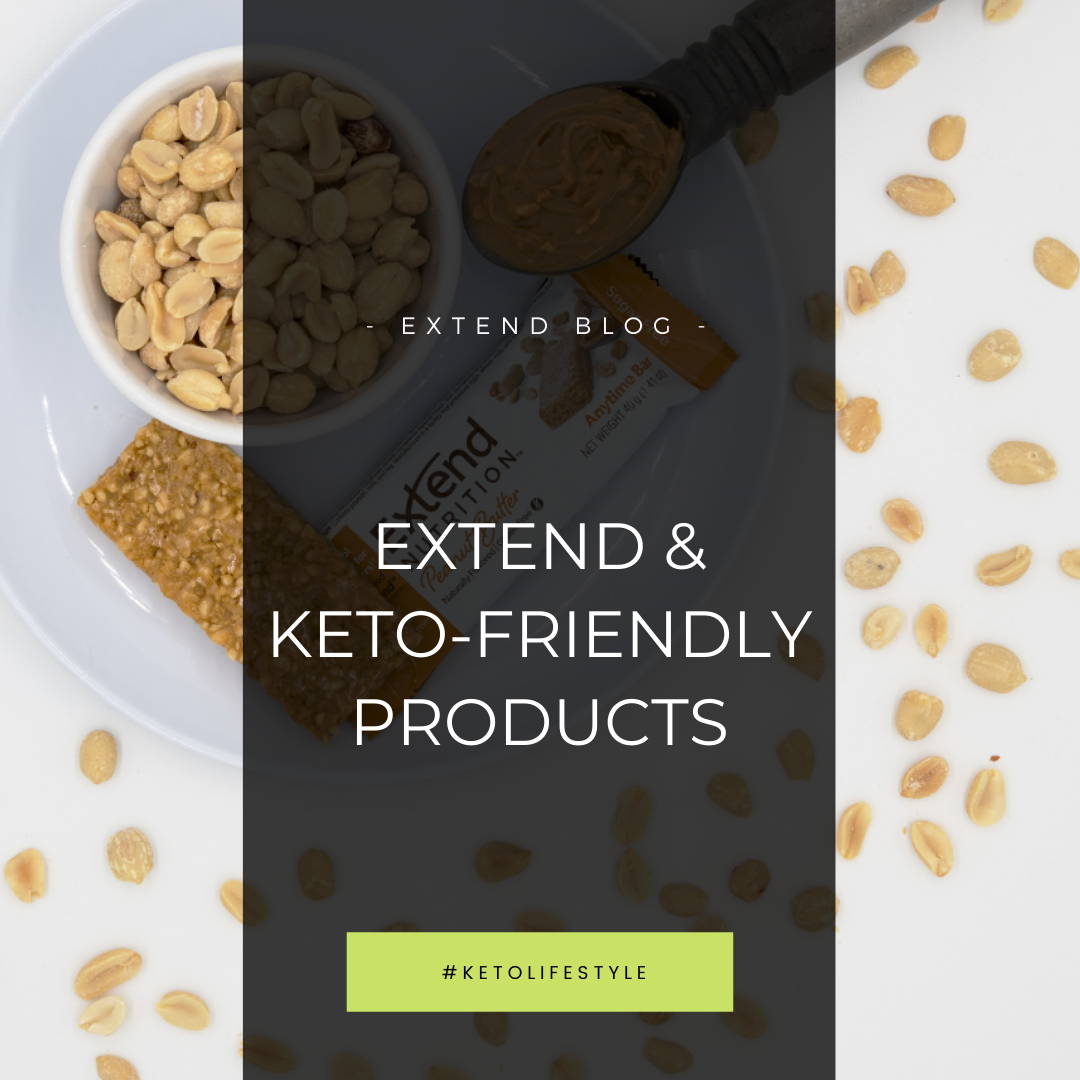 Congratulations on your keto diet!
The low-carb, low/no sugar weight loss plan is excellent for cutting back on sugar intake and improving your overall wellness. Although it might sound like a new "fad" diet, that couldn't be further from the truth. In 1920, medical professionals introduced the ketogenic way of living to treat children with epilepsy. Right now, the return to basics is what people need. Americans eat more sugar now than at any other point in history. According to the American Heart Association, the average adult in the U.S. consumes 77 grams of sugar daily. Wow! That's three times higher than the recommended allowance for women. So far, research on keto diet foods shows short-term metabolic changes. When you combine these benefits with weight reduction and far less harm-causing sugar, you have a powerful tool to boost health.
---
Low-Carb Diet Foods: Veggies & Dips
Sometimes snacking is about texture. Vegetables with dip satisfy two common cravings—crunchy and smooth. Another benefit of veggies and dip? You can have these with lunch, between meals, with dinner, and for a bedtime keto snack. Also, there's no reason you can't have veggies for breakfast. On the vegetable side, the sky's the limit. While you should use more dark green and leafy veggies than root ones, you don't have to watch how many green pepper slices you eat. 
As for the dip? Just watch the carbs. Many store-bought options contain added sugars and high carbohydrates. Some delicious dip ideas that you can make from scratch include,
Keto Bacon Cheddar Ranch Dip

Low Carb Spinach Artichoke Dip

Cheesy Sausage Dip

Low Carb Dill Dip

Cucumber Dip
---
Dark Chocolate is an Approved Keto Snack
Yes, you can have a little chocolate. The key to this treat is to choose dark chocolate, which is rich in antioxidants. Mix a small amount of dark chocolate with other keto snacks, such as a couple of strawberries or raspberries. Another popular option is to make a low-carb trail mix with dark chocolate chips, cashews, pecans, almonds, sunflower seeds, and unsweetened coconut chips. For some fruit, try unsweetened blueberries or make homemade dried cranberries for a semi-sweet treat. 
Of course, if you don't have the time to hunt down these ingredients and mix up a batch, you can try keto-friendly Extend Nutrition bars. You can choose a chocolaty option made with all-natural ingredients and control hunger for several hours, which is more than enough time to get you to your next keto-friendly meal. 

A little birdie told us you love good news, so sign up to hear new product launches, local events, and more.
---
Occasional Berries & Cream is Okay for Keto
Speaking of berries, another low-sugar snack to mix with the tiny fruits is cream. Watch for added sugars in the cream, look for a low-sugar brand or make your own. You'll need heavy whipping cream, a sugar-free sweetener, and pure vanilla extract. Blend for a minute and drop in the berries. To stay keto-friendly, keep the fruit and cream to no more than a cup total. 
Try Pork Rinds for Zero Carbs
Pork rinds have made a comeback over the past few years thanks to a need for crunchy keto diet foods. These are available from artisan manufacturers that spice up the simple snack. Additionally, you can use pork rinds in place of bread crumbs when making stuffed mushrooms (which are a great keto snack option) and "breaded" chicken or fish. With these recipes, you still get the protein but without the added carbohydrates that come with white bread. 
Include Cheese with Your Keto Diet Foods
Cheese is a great source of protein, and you won't find any with carbs. Whether you add a cheese stick or two for a snack between meals or take a plate of pepperoni, cheese, and some olives to munch on, you're getting a nutritional option between meals. Plus, these are keto diet foods so that you won't go off of your diet. However, too much cheese can put you over in protein and leave you feeling bloated, tired, and exceeding your daily calories. Like everything, the more you do in moderation, the better. Make sure to mix it up some. The same cheese can get boring. Try something different, such as
Aged British Cheddar

Gouda

Lacy Swiss

Smoked

Roma

Fresh mozzarella
Cheese is a top choice to mix and match with other keto diet foods, such as cold cuts, vegetables, and nuts. 
---
---
Cold Cuts and Cheese are Excellent Keto Snacks
For years, you've probably heard that cold cuts are high in fat, overly processed, and saturated in salt. Now you can toss most of that advice to the side. The right cold cuts make for excellent keto diet foods. Of course, like everything, don't live on cold cuts. On your next shopping trip, add these to your list:
Turkey

Chicken

Corned Beef

Pancetta

Ham

Prosciutto

Pepperoni

Chorizo

Roast beef

Corned beef
To eat deli meat as a snack, roll it with a piece of cheese. For a bonus, wrap both around a dill pickle. Are you looking to turn it into a meal? Replace the bread with lettuce, add a tomato, pickle, and condiment of your choice (low-carb, of course.) It tastes great, and you can mix it with water for fewer calories while still getting a natural energy boost. If you're still feeling hungry after the keto-friendly lunch or dinner, try an Extend Nutrition Shake to fill the void until your next meal. 
---
Add Extend Nutrition Bars & Shakes to Your Keto Diet Foods List
Extend Bars and Shakes are an excellent keto snack option. These delicious, low-carb, no-sugar-added bars and shakes are easy for anyone with a busy schedule. Sure, cold cuts wrapped in cheese are a yummy treat. But it's not something you can grab while you're driving or on your way to or from the gym. Also, pork rinds with zero carbs are a nice crunchy snack. However, your boss will probably frown on you taking a bite during a conference call. Additionally, none of these options will control your blood sugar for up to nine hours, like an Extend Bar or shake does. With no sugar, you won't experience a crash, and unlike a block of cheese or some almonds, it will control hunger longer. Enjoy healthy long lasting energy for whatever your day brings you!  

Our products have many healthy benefits for any type of lifestyle and a patented formula unlike any competing brand. For more information on nutritional values please go to each products page linked here: Anytime Protein Bars, Anytime Protein Shake, Extend Performance Premium Whey Protein Shakes, Extend Performance Vegan with Quinoa Protein Shake. Tired of eating your protein bar or protein shake the same way, check out our recipe section for delicious recipes made with our products and change up your routine!