---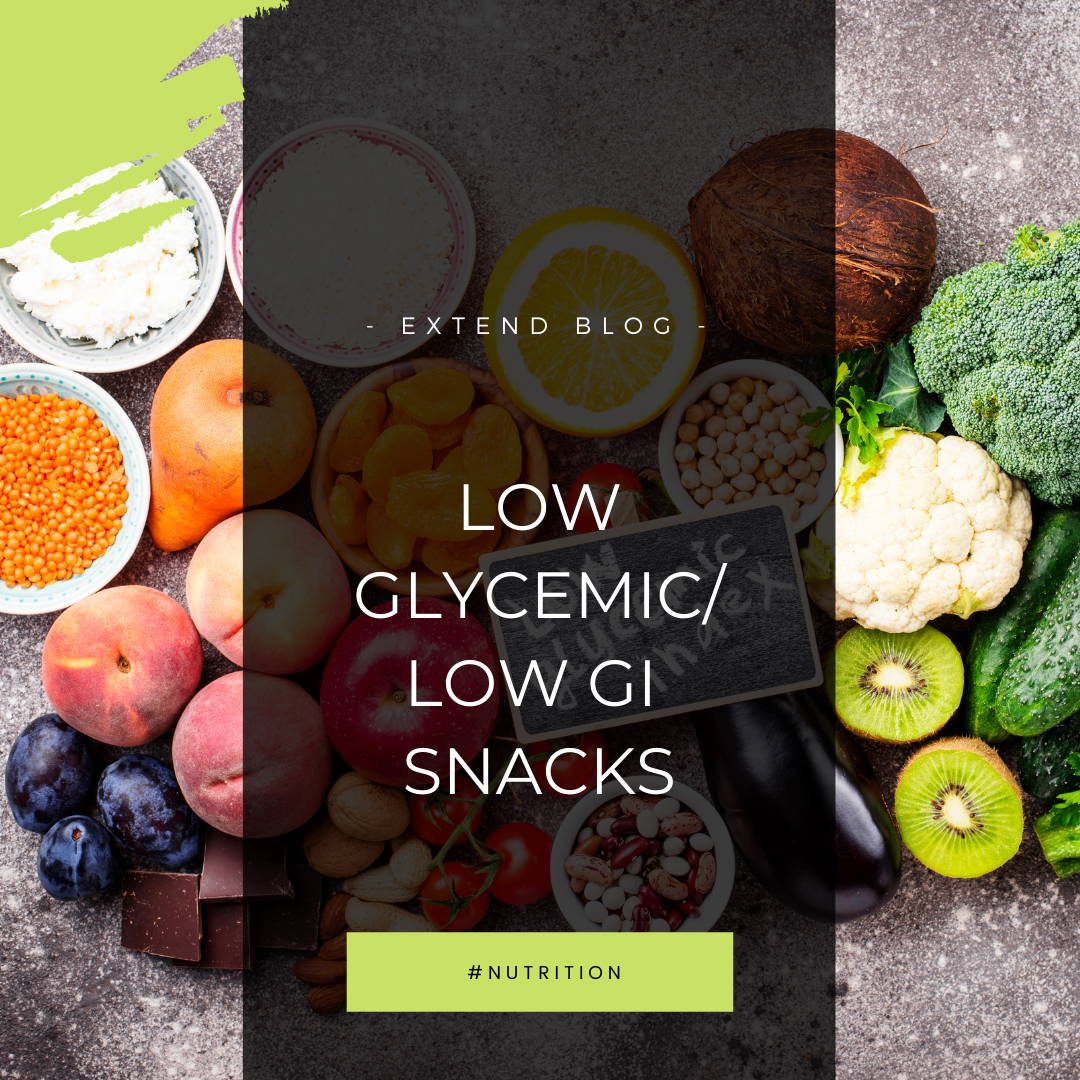 In the past, eating a healthy & balanced diet...
often meant limiting or avoiding certain foods. In recent years, however, many people have been experimenting with low glycemic diets as an alternative to traditional diets. Low glycemic foods are typically high in protein and fiber, making them an excellent option for anyone looking to lose weight or improve their health without feeling hungry all the time. In addition, these types of food don't cause spikes in blood sugar levels after consumption.
---
What is a Low Glycemic Diet?
A glycemic diet chooses foods based on how they affect blood sugar levels. Food low on the glycemic index is usually high in fiber and protein. The low-GI diet is a relatively new concept, but many people have found it easier to eat healthy than traditional diets. 
A key idea behind low GI foods is that they don't cause spikes in blood sugar after consumption. Additionally, they help control hunger longer. A low glycemic diet doesn't take calories, portion size, carbohydrates, and fats into account. However, controlling blood sugar levels plays a significant role in reducing the risk of diabetes, heart disease, and obesity.

A little birdie told us you love good news, so sign up to hear new product launches, local events, and more.
---
Why is a Low-GI Diet Important?
Low glycemic diets are an excellent option for people with diabetes or other chronic health conditions. The low-GI diet can help reduce hunger and assist in weight loss efforts while still supplying the body with essential nutrients. Keep reading to learn more about how paying attention to the glycemic index chart can help improve your overall wellness.
Low glycemic diets are an excellent low-calorie option for those looking to lose weight. This type of diet can help you feel fuller longer, so it's easier to avoid unhealthy snacks and overeating. It also regulates blood sugar levels and usually leads to more significant fat loss over time.
One of the hardest parts of losing weight and reducing blood sugar is eating the right foods, such as choosing low GI snacks. It can be hard to maintain a low-calorie diet if you are constantly feeling hungry, so this is one of the significant benefits of low glycemic foods. The health benefits of low glycemic foods include feeling full and satisfied without needing large portions or excessive calories. Additionally, the glycemic index chart helps you find the right snacks and meals without the need to read countless weight loss blogs.
Research also shows more low GI snacks in your diet can reduce cholesterol. Many of the foods on the glycemic index chart are high in good cholesterol (HDL) and low in the kind that increases the risk of heart disease (HDL). In addition, following the chart can increase fiber intake. Both these benefits help reduce weight.
A low glycemic diet can also help promote heart health by keeping your blood sugar levels down. When you eat low GI foods, it prevents the need for insulin, which is a hormone that controls how much glucose there is in your bloodstream. A low-glycemic diet could reduce the risk of type 2 diabetes and metabolic syndrome because carbohydrates break down slowly. Both conditions can cause heart disease.
Improve Insulin Sensitivity
TextAnother benefit of low glycemic foods is that they can improve insulin sensitivity. This means when you eat these types of food, your body doesn't need to produce as much insulin in response. Your blood sugar levels stay low and stable, which helps keep inflammation at bay, which makes it easier for your pancreas to do its job.
---
---
Using the Glycemic Index Chart
The low glycemic index chart below is a good starting point if you're looking for some low-GI snacks. There are three levels, Low GI or 1 to 55, medium GI, or 56 to 69, and high GI is anything over 70. 
Below are some tips for getting the most out of the chart. 
Low GI meals include green vegetables, some beans, and bran breakfast cereals. Here are some low GI recipes to try. Also, low GI breakfast ideas are oatmeal without added sugars and sweeteners or low glycemic cereals. If you need something to eat while on the go, try Extend Nutrition Bars. You can toss one in your backpack, gym bag, or briefcase. 
The ideal meal options include plenty of non-starchy vegetables, such as asparagus, artichoke, zucchini, summer squash, spinach, and turnips. Combine these with lean cuts of meat, such as chicken, turkey, and beef. Additionally, fish is an excellent source of protein and omega 3s to add to your diet. Limit the amount of potatoes, bread, pasta, and rice. You can replace it with low glycemic alternatives, such as cauliflower, mushrooms, or beans. If you want to add rice, consider wild rice. Finally, follow up your meal with a low-sugar snack. 
There's no need to skip out on snacking just because you're following a low glycemic diet! Here are some low GI snacks that work well with your plan:
Short low-GI snacks include
Celery sticks and carrots

Hard-boiled eggs 

Apple slices with nut butter 
---
Choose Extend Low GI Snacks to Reduce Blood Sugar Levels
Extend Bars and Shakes are delicious without the guilt. They contain no-added-sugar, all-natural ingredients and are proven to control blood sugar for up to nine hours. You'll find that all components are on the low glycemic index chart. So, add the low-GI snacks to your daily routine to help manage your glucose levels. Another option? Replace one meal per day with an Extend Nutrition Shake. You can drink the shake as is or mix it with milk or yogurt. Additionally, blend in a handful of berries, such as cherries, blackberries, blueberries, strawberries, raspberries, and even cranberries. These are all low GI snacks you can find on the glycemic index chart.